High Line Canal
Showcasing the value and beauty of the High line Canal through storytelling
In Summer 2018, Circuit Media developed a partnership with the High Line Canal Conservancy.  Both organizations identified strong alignment with each other's values and the potential to complement each other's strengths. Through leadership, stewardship, advocacy, and education, the Conservancy's mission is to preserve, protect, and enhance the 71-mile High Line Canal spanning 11 governmental jurisdictions in Colorado. As a "Certifiably Green Denver Business," Circuit Media has a strong commitment to the environment and is always looking for ways to connect with its community by promoting environmental stewardship, which made our company the perfect partner to assist the Conservancy.
Problem
The Conservancy informed Circuit Media that it was looking for creative ways in which it could collect stories and memories that have taken place along the Canal in order to preserve its social history, while also encouraging surrounding communities to continue to protect its future.
Solution / Strategy
Circuit Media worked with the Conservancy to establish a campaign outline, which included a marketing and communications strategy, a timeline for the effort, key objectives, and a description of the final deliverables. It was determined that the most effective final deliverables would be a 5-minute video depicting community members sharing their stories along the Canal and several accompanying shorter video clips. The end goals were to create an archive of the collected stories for future use and distribute the final videos through the Conservancy website, fundraising events, social media pages, and surrounding community e-newsletters.
Implementation
Pre-Production
The project began with a pre-production phase closely following the agreed upon campaign outline. The marketing strategy included developing a page on the Conservancy website to allow community members to either call in to record a voice message or submit their written story. We also created a one-minute introduction video hosted on the page explaining the purpose of the campaign, which was scripted, filmed, directed, and edited by Circuit Media. Our graphic design team then developed a variety of outreach materials such as flyers, posters, social media posts, and direct mailers that directed audiences to the page to share their stories. Although the page is still active and community members are still encouraged to share their stories for the archive, we put a two-month deadline on story submissions that would be used for the final deliverables of this campaign. Once the story collection phase was complete, we worked with the Conservancy to select eight of the strongest submissions that we agreed provided the most variety and diversity to be used for the final video.
Our team then developed a storyboard to pre-visualize the sequence of shots. Once this was reviewed and approved by the Conservancy, we developed a storyline and script which outlined shot types, audio and visual themes and elements to be used, and pertinent notes by scene/shot number. The storyboard and script were developed and finalized over a two-week period. During this time, we also made contact with the on-screen talent to prepare them for and schedule their shoots.
Production
With all logistics documented and in place, the production team traveled to each shoot, which were spaced out over a period of two months. Each shoot was scheduled at a different location along the 71-mile canal and some shots were also conducted in the on-screen talent's home, if convenient. Production also included voiceover narration, which was captured at our post-production facility. We arrived ahead of the scheduled shoot times to ensure proper preparation and setup and resolve any unexpected issues without disrupting the original schedule. Each crew member was assigned a primary responsibility with the understanding that individuals would likely be required to assume other responsibilities as circumstances changed.
Post-Production
Once all footage was captured, our post-production team developed four cuts of the 5-minute video, updating each version based on Conservancy feedback. When the final cut was approved, we developed 12 ten-second clips formatted specifically for Instagram and seven one-minute clips and accompanying closed-captioning files formatted for Facebook. Final sign-off occurred in March 2019 and the project was noted as complete by the Conservancy as soon as all videos were received.
Results
The final deliverables were very well-received by the Conservancy and the videos were shared through each of the agreed upon mediums in Spring 2019.
Video Production
The video production team collaborated with the Conservancy to schedule and execute video shoots along the High Line resulting in a video that showcases stories and memories about the Canal and moves viewers to share their own experiences and help preserve its beauty.
Design
The design team collaborated with the Conservancy to create a number of marketing materials, including a flyer, story cards, and social media posts to move viewers to share their stories and memories about the Canal.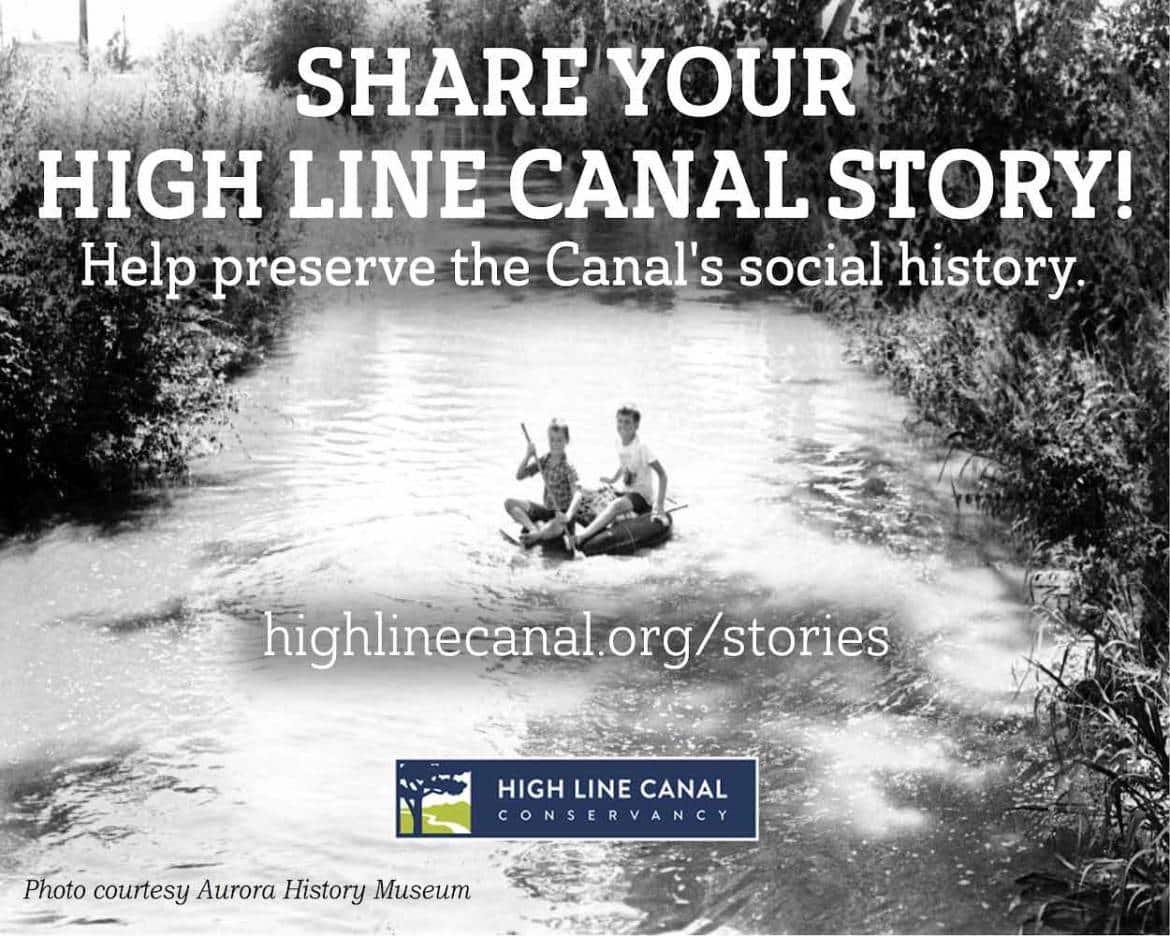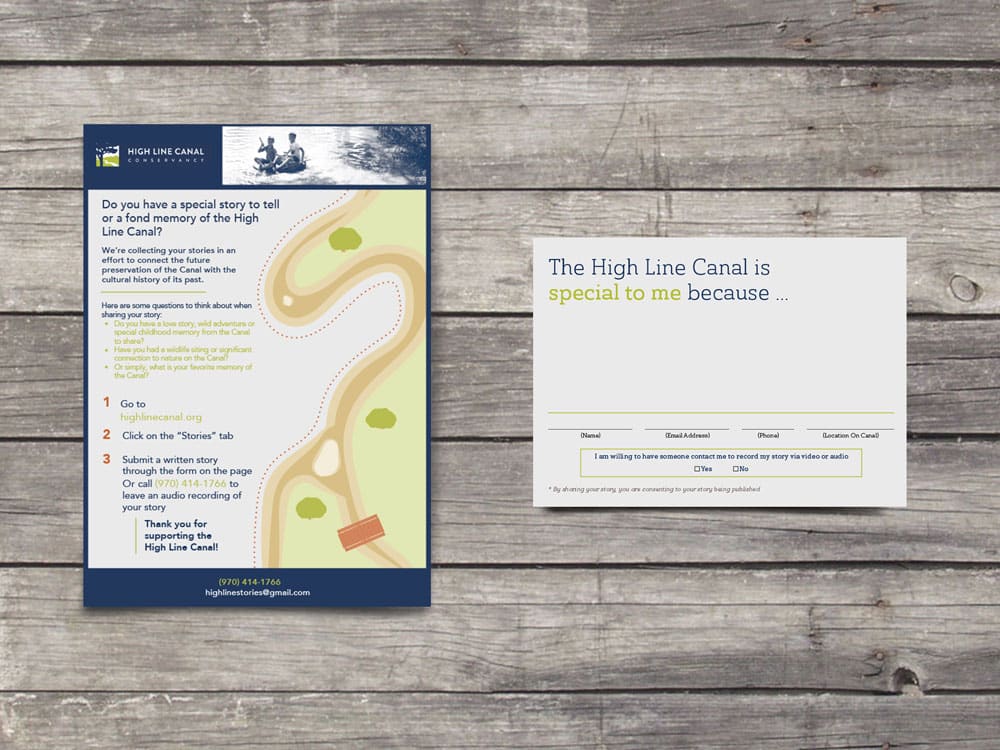 Closing
The significant size of this campaign required the Circuit Media team to combine a variety of its services into one cohesive project, including project management, videography, graphic and web design, marketing, communications, and copywriting/editing. We worked diligently to ensure that the Conservancy's expectations were met by providing quality customer service throughout the project. Our team was responsive to all communication, flexible and understanding during project shifts, and collaborative with the client from start to finish.
Testimonial
"Many thanks to Circuit Media for their generous time, talent and creativity in producing our first-ever Stories video! They really captured the essence of how much the High Line Canal means to people and we are excited to feature the video at upcoming fundraising events and community presentations. We also appreciate Circuit Media's perseverance in seeing the project through to the end, flexibility with our schedules and the high quality of work and communication throughout the process. From the early promotional videos and social media posts the team created, to the collection of stories, scheduling of interviews and professional editing, we could not be happier with the outcome of this important video project for our organization."
– Harriet LaMair, Executive Director of High Line Canal Conservancy