About
Circuit Media is a certified green company based in Denver, Colorado. Our core focus is to provide creative design and clear communication services to those in law and government. We believe in being active members of our community by also using those capabilities to inspire action on behalf of the environment.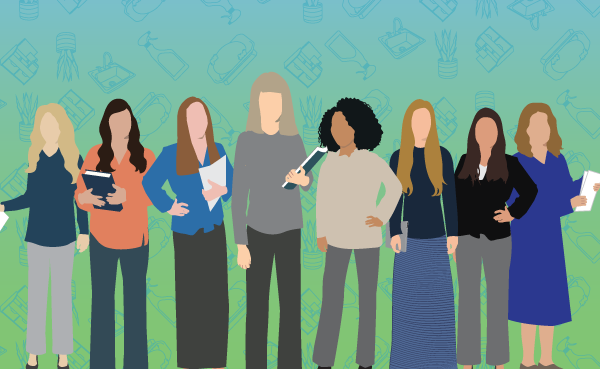 How We Work
A certified green company
Business Management: Our team conducts an annual assessment to evaluate operating practices and identify improvement opportunities. Team members ensure that employees obey the Denver Noise Ordinance, Universal Waste Rules and Circuit Media policies regarding safe disposal of batteries, light bulbs and electronics.
Energy Efficiency: Our team cleans the break room refrigerator coils twice each year and maintains appliances. Portable space heaters and fans are used sparingly, if at all, and only in cases when alternatives are prohibitive. Employees are responsible for turning off all non-essential lighting, equipment and machines after business hours, and for being conservative when setting the thermostat. In order to reduce energy usage during non-work hours, employees are expected to turn off their computers or turn them into an energy-saving mode at the end of each workday.
Water Conservation: Employees are expected to take action to reduce water use at all times. This involves not letting water run excessively when rinsing dishes or washing hands, using only short rinses for recyclables and dishes and only running the dishwasher when it is full.
Resource Management: Our team has posted clear guidelines near the office recycling bins. Employees are expected to be very conscious of what to throw away and what to recycle. When packing their lunches, employees are encouraged to rethink their previous methods, investing in a reusable lunch bag, using wax paper bags or reusable cloth bags instead of plastic and using real silverware rather than plastic ware. All computers are set to double-sided printing as the default, though employees are encouraged to avoid printing documents whenever possible and use electronic formats instead. Employees are not to throw away printer toner cartridges, as they will be refilled or recycled. All outdated or unused office supplies are donated to RAFT (Resource Area for Teaching), a local nonprofit that assists teachers by providing learning materials.
Transportation: Circuit Media encourages employees to bike to work if possible. A bike rack is provided at each of our Denver office locations. Alternate transportation methods are also encouraged, and an RTD EcoPass program has been set up to facilitate this.